Located in Downtown Clearwater.  Our facility is available to anyone doing something positive with their non profit support, business, arts, etc.  We built it to help those with smaller budgets in mind so that they can create professional videos, photography or events.  We have now helped folks with product photos, business videos, music videos, radio podcast interviews, children birthday parties, sales training workshops, networking events and more.
Our passion is helping others to create content or experiences that help them achieve their various goals.  The space has multiple layout options so we can accommodate your needs on short notice.  Next time you are in downtown, stop by next door at Buzzazz and the receptionist can give you a quick tour.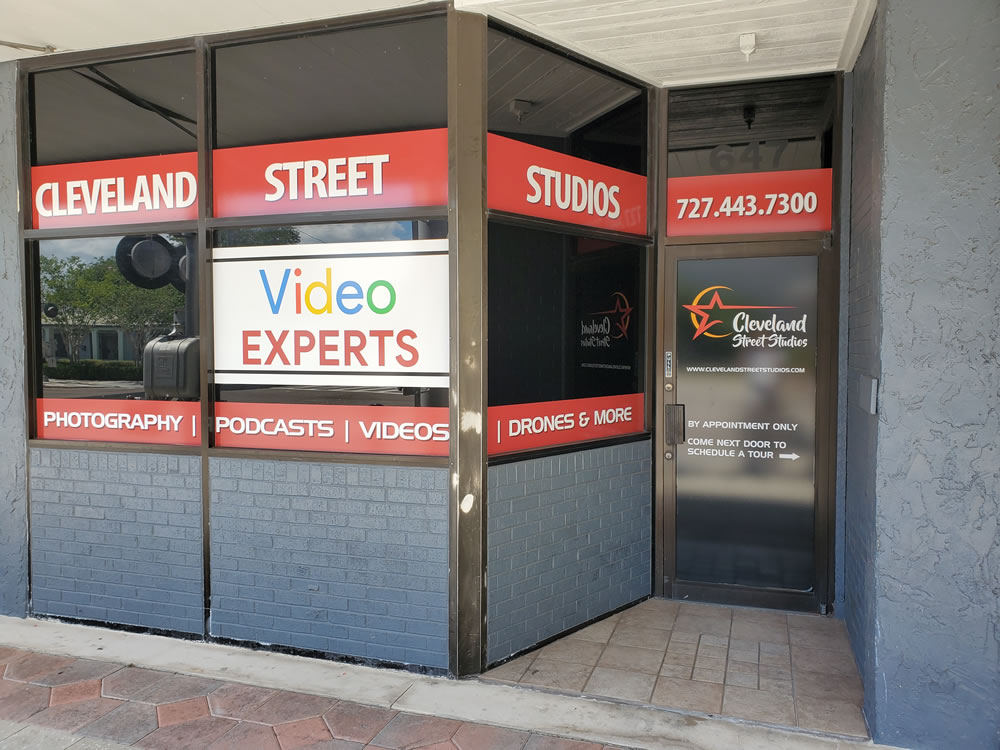 Downtown Clearwater is Booming!
Photographers, Videographers &
Event Planners Are Available